Yoga and Gymnastics for Children
Introducing an energetic yoga and floor gymnastics class for children.
Centrally located in Killaloe Boys National School hall, your child will learn stretches, balances, twists, handstands, headstands, cartwheels, tumbles …..and much more!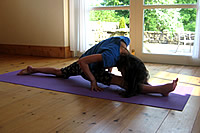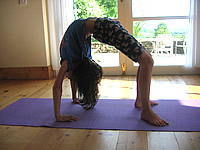 Good for body:
Your child will relax and have fun while they develop strength, coordination, flexibility and balance. It provides a strong foundation for any physical activity, whether it be sport or dance.
Good for mind:
They'll also develop body awareness, better focus and concentration, and self-confidence from learning new skills.